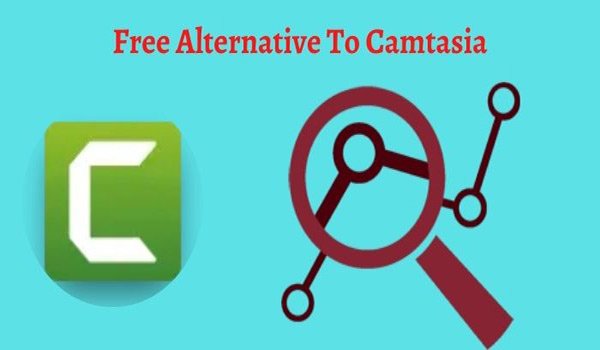 Camtasia is a screen recording application for mobile, which was developed by Techsmith. It has in it a screen recorder and editor, which can help you record videos from apps on your screen, guidance or tutorials, and even gameplays. 
Camtasia has all the amazing features in it which a good screen recorder should have. But it costs around $249.99 for its perpetual license even after using Camtasia Discount Code. This might make it difficult for some learners or newbies to afford. Although it is considered to be one of the best screen recording apps, its price may cause users to search for an alternative.
So here in this article, we shall read about some of the amazing apps that shall serve as a free alternative to Camtasia.
Which Is The Best Free Alternative To Camtasia
There are many Camtasia similar software available in the market. But here below we have mentioned some of the best you can use to record your screen with so ease.
In-built screen Recorder
Most of the phones nowadays come with an in-built screen recorder or screen capture facility. Although the quality of the videos created might not be that amazing, yet it comes as a free alternative to Camtasia studio for people who want to use screen recording for basic and general purposes. You can easily start the recording, pause/resume it in between and stop it when the video is complete. 
There is also an in-built editing tool for the videos recorded using screen recorder, with which you can trim or rotate or edit the video. They are consequently saved in your gallery, and you can share them on any app later. Although, it does not allow for the recording of external sounds into the video, and even the internal sound is supported by some of the mobile phones. 
But if you look at this as an alternatives to Camtasia then it would not be worth it. So let's get to the second software that you can use instead of Camtasia.
Twitch
If you are a gamer and want to record your gameplay for uploading on various platforms and social media sites, Twitch is a great option for you. It is a free to use app which has an in-built editor as well, it lets you edit your videos after recording. It also allows adding external and internal audio to the video using mic, so that you can give instructions or commentary if required. 
Another feature of Twitch is that it allows you to live stream your video on the streaming platform Twitch also, and your videos are saved on this platform, with your permission, as a backup. Thus it is a free to use app with features that match any paid app. 
Screen Recorder
It is another free app with which you can record your screen and create videos. It is an app which comes with great features that are unlikely to occur in other free apps. On the basis of the system capabilities of your mobile phone, it can record up to 120 fps resolution HD video. Moreover, you can add many things to your video such as text, images, logos, titles, etc. 
You can also add your own voice using the mic option, and your own video using the Face cam option in the Screen recorder app. Also, it comes with its own sets of editing tools and features, which help you to edit your video before posting it. 
DU Screen Recorder
It is yet another app that comes with great features, but no prices. Using DU Screen recorder, you can record high definition videos of up to 1080p and 12Mbps. There is no limit on the amount or time of video that you want to record, and you do not need to even root the video. You can record all kinds of videos on your phone with it, yet it is most widely used for the recording of games, because of its high speed and no-lagging feature. 
It makes sure that the quality of your video is not disturbed and the frame rate does not drop, so that you can have an amazing video experience for free. Its editing tools let you crop, trim, snip and edit video according to your liking. 
AZ Screen Recorder
It is an easy to use free app that is widely used for recording screens and making videos out of it. While capturing the screen, it makes sure that any of its tabs or widget is not visible on the screen. Moreover, you can add your own video and voice using your phone's front camera. This is great when a person needs to create videos for illustrations, tutorials or lectures. 
It comes with a video editor that has basic tools of editing in it. You can create high quality videos, with no buffering or mismatch of sound and you can even change the resolution of the video according to your preference. 
Mobizen Screen Recorder
It is one of the most popular free to use screen recorders available for mobile phones. It comes with a variety of features which includes creation of HD videos at 60fps frame rate. You can add to your video other audio, video and some other objects like text, images etc. It is also widely used for recording gameplays as well as by the teachers for recording lectures. 
Therefore, we have seen above that there are quite many free options available as alternatives to Camtasia. In fact, some options have great features that almost match the features that Camtasia has to offer you. Therefore, if you want to go for something that is pocket friendly and can serve your purpose for free, the internet surely has many good alternatives to Camtasia.
Follow – https://techshar.com for more Updates