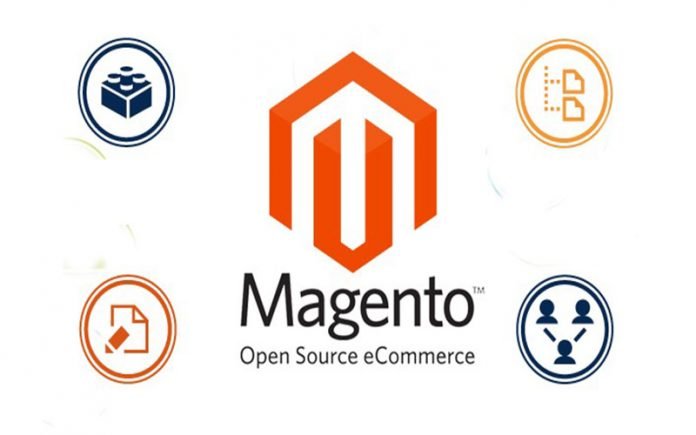 Currently online sales have become popular. At the moment, the main reasons for the rapid popularity of trading web resources lie both in the global situation and in the human factor. However, humanity quickly gets used to convenience. Moreover, why waste time on the road and go shopping if you can make a purchase on the site while making a few clicks.
The task for entrepreneurs immediately arises – to provide products on a social network. It is important to mention that the development of an online store can help in this. Moreover, it is impossible for entrepreneurs to develop a successful business on the Internet without a selling web resource. By analogy, someone will say: "Now is the time when sales can be done through Instagram and Facebook, after all, commercial platforms are very popular at the moment." Perhaps, but not all products will find their target audience there. I do not argue that Instagram and Facebook can and should be used to promote the company's brand, but it is unlikely that people will start looking for and buying solid fuel boilers, stoves, spare parts, and fittings on Instagram.
So, we have indicated that an online store is needed for online sales. The second aspect is the choice of CMS for website development. The content management system is the fundamental work of the future online store. In order to do it, you first need to determine the scope of this project. Therefore, if an entrepreneur has a small online store with 100-155 positions, you can use the cloud constructor or use WordPress in conjunction with WooCommerce. Therefore, for large online stores, you need to choose something more powerful, reliable, and functional. And in this article, we will talk about CMS Magento.
After studying its pros and cons, analyzing the reviews of developers and users about it, and also comparing it with other platforms, we can summarize whether it is profitable and advisable to use it for developing eCommerce projects.
What is Magento?
   It is an open-source engine based on the Zend Framework and written in PHP with MySQL. In addition, its operation is provided by the UNIX operating system. Such online stores created on Magento attract the attention of users with their convenience and ease of use, in addition, for developers – they are valuable for their flexibility and functionality.
Also, I would like to add an answer to the question "Magento – what is it?" . A little history of creation. This CMS was created in 2007 by Varien, then renamed Magento, and was released on March 31, 2008.
A little later, in 2011, Magento was bought by eBay Corporation. A little later, in 2016 after the release, in February 2013, according to Alexa statistics, Magento became the top platform for creating online stores. 2015 – it became the property of the Permira company. Adobe Corporation now owns this system. If you look at the e-commerce market today, at the moment, 30% of the market uses Magento in its work and almost all of them asked Magento Development Company for help.
  At the moment, the robot engine is distinguished by its wide functionality, and flexibility of settings. These positive qualities are very proud of their creators. On the other hand, positive qualities – there is a difficulty in mastering and implementing all available options.
It is difficult for juniors to work with Magento, since there is no ready-made visual designer, and the services of developers with good skills are quite expensive. Alas, just building an online store in a couple of days will not work: you will have to figure it out, study manuals, look for extensions and finish the functionality with your own hands right in the body of the code. Why do we need to put in a lot of effort for Magento's extensive functionality? Are there other alternatives? Let's figure it out together.
   On CMS Magento, development takes place primarily with an emphasis on e-commerce, therefore, this is also emphasized by the functionality of the engine, among which we have:
Personal account of the buyer is multifunctional. It has great features, reviews, favorites, ratings, wish lists, and more.

It is also possible to sort clients into groups with the possibility of forming individual properties for each group.

Many different options for displaying goods, sorting by attributes, filters, blocks, and types, and it is also important to note – characteristics.

It is possible to automatically create promotions, coupons, and gift cards, with
 discounts and flexible customer loyalty programs.
An option to restrict access rights to the admin panel for employees who manage an online store.

Detailed statistics, including reports on sales, reviews, shopping carts, searches, and starred, featured products.
  It's worth noting, though, that Magento was designed with Western commerce in mind. This is reflected in both the basic choices and the modules that are accessible. There are only a few extensions in the official CMS catalog for running an online store in RuNet in a comfortable and efficient manner. To connect 1C, CRM, payment services, and other e-commerce systems, you'll need to utilize a Russified assembly, which has nothing to do with the official one save that it was built using open-source, taking the CMS core and optimizing it for the requirements of the run.
Site on Magento – the price of the engine and modules.
   This CMS is distributed in free – Community Edition and paid – Enterprise Edition versions. The first is suitable for small projects and as an introduction to the engine. The number of free extensions for it is limited. It is possible to download and install modules for adding social networks, as well as 1-click ordering, automatic sorting of identical products, callback and other e-commerce solutions.
  However, free Magento modules should be tested beforehand, as many of them, as experienced developers note, are of poor quality. Paid services are more reliable and efficient. However, their use will cost at least 60-80 dollars.
The paid Enterprise Edition can be pre-tested on a demo account before purchasing a license or abandoning the development of an online store on Magento.
Website development on Magento – advantages of CMS.
The main advantage of this engine can be called open-source code and used under a free license. Therefore, professional developers can create web resources with powerful functionality as well as unusual features.
Also, the privilege of creating an online store on Magento can be noted:
Full-fledged "boxed" version with a set of basic options for developing a commercial web platform.

The very good adaptation of the system for search engine SEO promotion and page indexing in the background.

Currently, Magento also has a lot of different templates, modules, and extensions, the only negative is that you have to pay for them most.

Constant development, creator support, regular updates, and lack of vulnerability to attacks and viruses.

The service is very convenient for site visitors, it also has different levels of access for online store administrators.

Advanced analytics, integration with the Google Analytics system, therefore, has convenient tools for managing prices, products, and users.

Varnish Cache is a cutting-edge caching solution that drastically reduces the time it takes for a page to load.

Multicurrency, support for a variety of payment systems, including PayPal, the ability to make huge purchases, and up to 300 positions are just a few of the features available.

In Russian, there are a huge number of manuals, video tutorials, and guides on CMS.
Magento's disadvantages as an online shop platform:
   As you may be aware, every CMS has advantages and disadvantages. We've already discussed the engine's benefits; now it's time to discuss its drawbacks:
Difficulty in setting up and managing the system. Professional developers and skilled administrators are required for installation and configuration, and their services are not inexpensive. It will be incredibly difficult for a novice or an expert unfamiliar with this CMS to carry out any procedures.

Volume improvements. If you need a truly unique and inimitable online shop with individual settings, you will need to refine the Zend Framework, on the basis of which Magento is made.

Magento CMS website development should be carried out on powerful hosting and a high-performance server. A web resource will run slowly on a simple, low-cost host.

Attention to foreign users. The engine is written in English and is intended for Western eCommerce. There is, however, a separate, paid Russified assembly for the CIS.

Difficulties with design customization. These elements are scattered across several files in various folders. As a result, webmasters must first combine the data before editing it.
   Once we have installed the engine, there is only one default site theme available, which can be used for informational purposes only. After that, you must choose the appropriate design, upload it to the server and customize it to your needs. Also, it is worth noting that there are few free Magento templates, and the capabilities of those that are available do not allow developing web resources with a wow design.
Magento Review – Summing up.
When we compare the positive and negative aspects of CMS, it becomes clear that they are expressed in approximately the same way. Of course, in general, there are more positive aspects, but for Runet, as Magento reviews and practical experience of specialists tell us, this system is not the most convenient solution. Accordingly to the positive aspects of Magento, we can undoubtedly add the separation of code from design, quick and convenient import of goods, as well as managing several online stores from one admin panel. There are also no problems with adding modules.
   On the other hand, only the most expensive specialists in the web development niche with a lot of experience can properly set up a CMS. Another side that requires funding is paid modules and templates. The average Magento price for setting up and developing a website can cost around $600-$800, especially if you need to connect management, warehouse, and accounting software. It is also worth noting that the cost of the developer's work is paid separately. Therefore, CMS Magento is not advisable to recommend for small projects, only for online supermarkets with an assortment of more than 500,000 – 600,000 products, large-scale projects and marketplaces.
Follow – https://techshar.com for More Updates