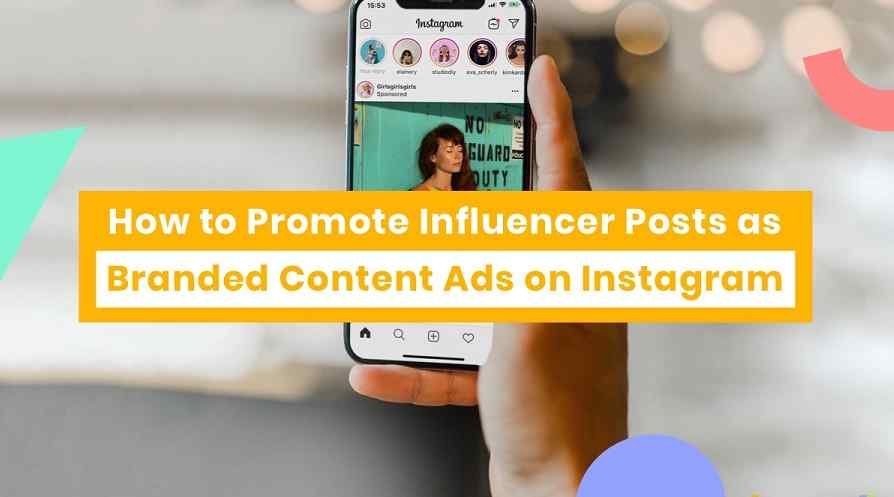 Instagram branded content ads have become a trend and useful tool for professional accounts. On social media, branded content is one of the significant factors for the evolving ecosystem. This is why the app is working on improving the tools it provides to its users.
Mostly these users are either business profiles and creators who use branded content ads on instagram. Due to this, instagram got a lot of requests to make it simpler to use these ads through influencer marketing.
Now, with this tool, the creators can promote creators' organic branded content posts. This will help them in not just increasing their audience and also in getting more conversions. Instagram branded content ads with influencers widens the scope of reaching to potential targets.
What to do?
With the newness of this instagram branded content ads feature, a lot of creators are still figuring it out. Many are finding it beneficial whereas some think other features are comparatively better. In order to get the maximum returns from this tool, you should follow the steps mentioned below. 
 Make your planning
In order to use the instagram branded content ads tool, plan it thoroughly. Understand the objective and how you can achieve the goal. Choose the influencer who matches your requirement and continue with the process.
In this Instagram branded content ads with influencers, it is important that the influencers know about the process. Give them a brief about it so that you both can be on the same page.
The influencer you are working with must know that it is a paid partnership and branded content. So that they can promote Instagram creators' content through branded content ads. This will help in the process of taking place smoothly.
2. Add the ads manager before they post
Another important step in this process is to add the influencers in your account beforehand. It is important to streamline your ads manager on your social media accounts before they put Instagram branded content ads.
This will allow them to mention you without any problem. You will not have to give them permission for tagging you in and can reshare their post. This is, thus, an effective and time-saving step in branded content ads on Instagram.
The influencers once added to your profile, can easily tag you in their paid promotions branded content ads.
3. Decide your objective
It is a mandatory step if you are starting Instagram branded content ads with influencers. You must set goals and their expected time limits. This will allow you to stay focused on your work and keep trying harder to achieve them
Also, you have invested your money and time in this which is why you must set expected return progress. You will know the worth of Instagram branded content ads. These ads are one of the best ways to make conversions.
Understand the different metrics and keep an eye on the insights of these branded content ads on Instagram.
4. Look upto organic performance
Organic is the best way to boost your social media growth. If you are also thinking of the Instagram branded content ads, then follow a few steps. Know the Instagram algorithms and understand the kind of stuff your audience likes.
To get organic growth, you must have a deep insight of your viewers and customers; behavior. For the branded content ads on Instagram to work, analyze the patterns. See the posts which go trending wider than others and can be boosted with influencer marketing.
It might take a few days or weeks to analyze them properly but it is worth it. Ensure that when you promote Instagram creators' content through branded content ads, it better works as well as you can increase instagram followers.
Requirements to set up Instagram Branded Content Ads
Before starting the process of branded content ads on instagram make sure you are following these steps:
You have a business profile.
The creator with whom you want to start this campaign has shared a story by tagging you in it.
Also, make sure that the creator has enabled your business to promote that branded content.
Next, check that the creator's post is following the required guidelines given by Instagram.
If the Instagram branded content ads are put in stories, then the creator must turn on the story archives.
The last thing is to make sure that it is a single photo or single video story that you have to promote.
NOTE: Do not use hashtags, stickers, music, or emojis in the stories you want to promote. Also, the carousel format is not suitable for feed promotions. Make sure the Instagram branded content ads meet the guidelines of Instagram. To know more about this tool and the guidelines, visit the official site of Instagram.