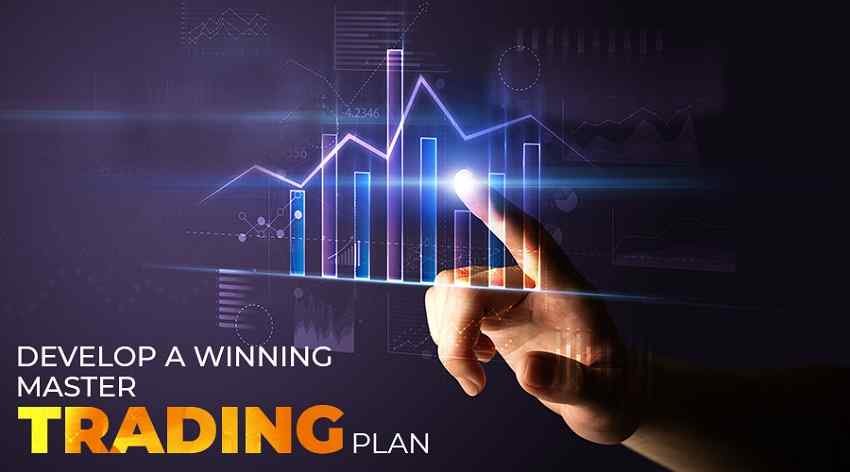 Trading requires a concrete trading plan to execute and make as much profit as possible from it. But strategies will be entirely depended on the trading plan and your trading type. Continue reading to know the top 10 considerable facts to tailor a concrete master trading plan from here:
Assessment of skills
Before setting in to trade, you are advised to assess your skill, system, trusted trading signals and strategy to check whether it is efficient or not! It is a battlefield of taking and give and you should know the ways to make much profit by taking much risk of loss.
Mental preparation
Mental preparation and positive mindset is needed to fight in the trading battle ground. You should be prepared emotionally and mentally otherwise you can take the day off. It is much better than putting all your capital at high risk of loss and ends the game much earlier.
Create your risk level
Determine the risk you want to take in the trade as per your portfolio. Though it varies from one trader to another yet it should be measured on the basis of risk tolerance and your unique trading style. It means a day loss refers to stay away from market and make a comeback very next day.
Set a targeted goal
Before start trading, you must set a realistic goal by calculating your reward and risk ratios. Apart from every day target, you have to execute your strategies according to your weekly, monthly and yearly trading goals to retain for a long period of time.
Do homework properly
Prior to step your footprint into this vast complicated sea of trading, it is imperative to learn and collect as much as information as you can. Therefore, proper online research is always suggested to the novice trader to have a glimpse of the report.
Preparing your trade
Despite using any trading program or system, certain things must be pre-planned. It includes alert for exit and entry signals, minor as well as major resistance and support level. Ensure every signal from Technical Trading Signal gets detected via auditory and visual signal clearly.
Set the entry rules
Typically, exit points are much more prudential than entry points. Still, it is imperative to trade with currencies. The trading strategies must be loaded with complicated yet efficient system to meet the certain conditions. Then only, you can receive entry to trading platform.
Set the exit rules
Instead of paying much attention to buy the signals in the appropriate time, concentrate on the time and position of exit too. As commonly traders don't want to loss so they can't sell anymore. But accepting loss is an essential thing which you must learn.
Keep the records perfectly
To be a successful and profitable trader you must keep all trading records perfectly on winning a trade. It helps them to get reminded of their executed trading strategy so that they never make similar mistakes.
Analyse your performance
After trading is over for the day whatever the result may be its crucial for you to devote some more time to analyse it. It must be noted in detail in the trading journal to use as the reference in the future.