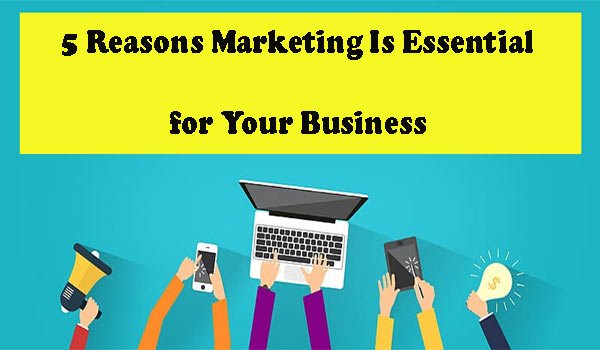 Do you have a clear picture of what your customer's expectations are? Do your customers put their trust in your product/services? Is the customer behavior evolving? The key to unlocking all these concerns lies into marketing.
Marketing is the essential business tool which helps a business to open a market and demand for their product/service and keep the public interested and hungry for their product which in business terms is called "maintaining the demand". Conception or establishment of a business in the life span of a business is merely the first stepping stone. The soul and the key ingredient for the success of a business is "Marketing". Attracting the targeted customers demographic is an art itself which requires "Marketing". If a business or its products/services are not marketed correctly, it may kill the business instantly even before taking off the ground. If you don't opt marketing and the right kind of marketing, you have left your company in the middle of a desert, with giving it any opportunity to flourish or grow to its full potential.
A strong and quality product/service is absolutely essential for the success of a business, but if in today's world of social and digital media ineffective marketing may lead loss of demand for the product/service and eventually lead to loss of market share.
Below are5 reasons which make marketing essential for a business
Educate and divert customer's attention to your business
Customer engagement is essential for a business. To maintain customer interest and keep them engaged Marketing is an important tool.
Information relay about products and the business as a whole to the customers on a regular basis is one way to keep the customers engaged. To update the customers about the company's product innovation and why consumers should opt for its product/services in an effective and exciting manner will help a business to maintain its cliental.
Customer engagement in today's world and age has become relevantly easy through Social media platforms and they such platforms are extremely effective. Visual advert methods and video clips are also used by organizations to constantly keep their customers engaged.
Product innovation will become useless and sales can't be made if a business doesn't invest in marketing. If a product sale faces decline in a certain market a boost in sales can be achieved by proper marketing of the product.
Decline in sales could be due to several reasons such as a very competitive and volatile market in which a business operates. It has been so very often that one business would face decline in sales and another would see an increase in their sales solely due to the investment in marketing campaigns by the latter one. And even if a business doesn't face such a competition they should still set aside a certain portion for investment in marketing to boost the sales.
Its helps to build a brand
People recognize a business through branding and the brand image becomes the primary reason for a products success or failure. As the brand picture of a product/service painted in the minds of the consumers helps them decide if they should buy a certain product or not. Business consultants often advise businesses to emphasis on appearance of their brand.
Brand image building is vital for the success of a business. Presently social media is considered to be the best and the most effective medium that a business can utilize for brand image building, But the conventional advertisement methods are still very effective and useful.
Marketing helps businesses maintain relevance
Consumer opinion about products is on the mind of every marketer.
The assumption made by most businesses of being and remaining the consumer's/customer's favorite brand only because the consumers have not complained about their product is very unrealistic. A business has to keep striving to be on the top of the list when it comes to the consumer choice and this can only be achieved through continuous and effective marketing strategy.
Businesses need to maintain their relationship with their customers. Marketing is the mean for the businesses to maintain a constant relationship with customers.
A business should focus on the satisfaction of its existing customers before taking new customers on board.
One of the best investments a business can make
A business should indulge in activities which would yield high returns. Statistically speaking, no other investment can bring in more money than advertisement, and this is why 99.99% of businesses are investing more and more in advertising.
Final Words:
Sometimes businesses focus just on building or developing a perfect product, but unfortunately they don't plan or develop a sound marketing campaigns. At the outset it is also important to come up with an impressive product/service that a business can attract customers with, but it equally important to develop strong marketing campaigns to inform people about the specifics of a product or the service one will be offering to its consumers.
Author Bio: Jessica Watson has been writing for blogs and websites for the last five years. She has a fair share of writing for different business niches including, insurance, finance, tax, etc. She is currently associated with RDT Active, who facilitates businesses in claimingR&D tax credits in the United Kingdom.